Migration to the states
At the beginning of the century, large families in Quebec had many difficulties in finding enough sources of income. Industries were in Maine, Massachusetts and Rhode Island, in the United States. The sons of Octave Beauchesne knew very well that they had to turn to 'States' if they wanted to raise large families with a minimum of ease.
Joseph-Octave, the elder moved to Fall River MA in 1898, and enlisted in a textile factory. Fall River was a place where many French canadians went to settle. In this city, there was a French Catholic parish, Sainte-Anne, with a French priest. Joseph-Octave met Semphorose Côté, daughter of another French canadian established in Fall River. They attended a while then finally got married on June 18, 1900 in the Church of the parish of Sainte-Anne. The couple had 16 children, including a couple of twins, Irene and William. Four of their children died at birth. All grew up in the parish of Saint-Anne in Fall River and several got married there. The descendants of Joseph-Octave were scattered in different American States but many still live in Fall River. Several have served under the flags during the second world war.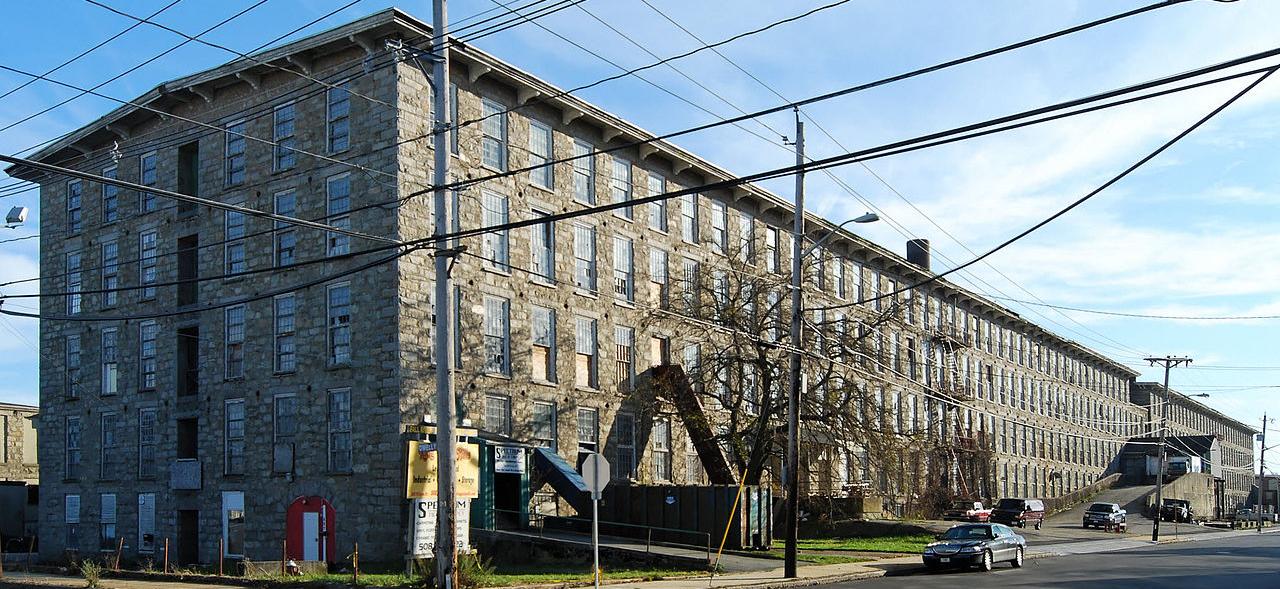 King Phillips Mills à Fall River. Joseph-Octave Beauchesne and many other French Americans were employed by that company.
Elmire the daughter of Octave and her husband Joseph Côte of Saint-Mathieu, crossed the Edmunston border and moved to Lewiston, Maine.
Charles-Eugène went to Maine and married Medora Bérubé in Lewiston, on October 24, 1933. Later, the couple went to settle more South in Connecticut.
At the time, Franco-Americans had to make many sacrifices to carve out a place in American society. Because of their language and their religion, they were often exploited by Protestant Americans who controlled the business and the industry. But despite the pitfalls, they managed to make their way and became full-fledged Americans keeping their French Canadian institutions and their love for the Quebec land.
This page pays tribute to Beauchesne (Boshan) families and others related to them, who participated in the development of America and we are proud to share the same ancestral blood.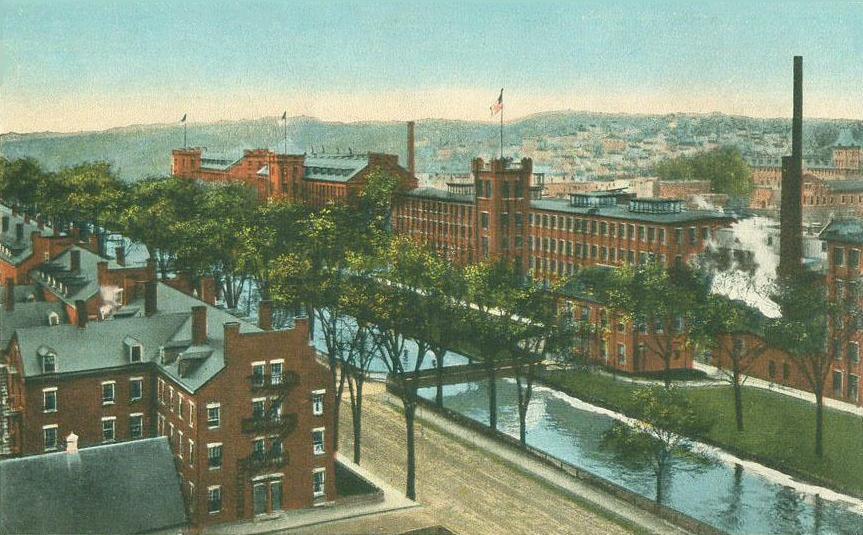 Lewiston, Maine in 1915. (Source: postcard dated 1915 of unknown source)
A son of Beauchesne «coast to coast»

Joseph-Ludger Côté was born at Saint-Fabien de Rimouski, April 27, 1912, of the marriage of Elmire Beauchesne and Joseph Côté. He was very young when his parents emigrated to the United States. Therefore, he grew up in the State of Maine. From an early age, he was attracted to music and he quickly became popular in his hometown of Lewiston where he had many friends. Known as Bob Montana, he had great popularity especially in the 1930s and 1940s while he was leader of a group of musicians and performers of hillbilly and western songs. He was in great demand and he had the opportunity to share several performances with renowned stars.
Unfortunately, World War II broke out and he was forced to serve in the U.S. Army. On his return from the war, he resumed performances and won a contract for a morning show ' Bob Montana and his rolling caravan ' which was broadcasted coast to coast, live from his studio located in the basement of his home in Lewiston by the local radio WCOU.
But Bob had a terrible shock when his doctor told him that he suffered from multiple sclerosis and that this evil will lead him to abandon his career. In 1954, he had to move with crutches and soon, he had to submit to a wheelchair. Being pensioned off from the army, he received many privileges: suitable adapted automobile, exemption from parking etc.
He gave to his parents who were visiting, several of his many costumes and stage accessories. Thus, crossing home in 1954, he did me the honor of two out of his most valuable suits that I always keep in the memory of this cousin who was one of my idols.
In 1959, a few years after taking possession of his new house adapted to his state, Bob escaped a cigarette between his wheelchair cushions and it burned until the poor cousin could catch the telephone. His sister, cousin Eva (la Noute), on her return from her work, found him severely burned and had him transported to the Togus veterans hospital where he died on July 12, 1959.